People Helping People –
Cooking for a Cause
The Lighthouse Charity Team was founded on a love of cooking and feeding others. Like many Texans our experience began in the backyard with the brick pit where we smoked brisket, ribs, turkey and more. Now, we cook for cause. In fact we cook for many causes. Lighthouse Charity Team provides mobile food preparation trailers, trucks and volunteer labor to charitable organizations as well as emergency response to natural and man-made disasters.
Our loyal volunteers and donors invest themselves in many projects from raising money for non profits to participating in hands on programs to assist low income families and the elderly. We always look for ways we can make a difference in the life of our neighbors.
---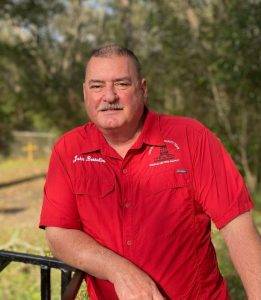 The Lighthouse Charity Team proudly announces John Bertolino Sr as the new president of the Lighthouse Charity Team. John is a third generation Galvestonian, and currently holds a position as Sargeant in the Galveston County Sheriff's Office where he's been serving for 8 years. Before that he devoted 29 years of service to the Galveston Police Department. John has volunteered with the Lighthouse Charity Team since 2008 and has been front and center at many disasters working alongside the volunteers of Lighthouse Charity Team. Welcome Aboard John!
Please join us on Monday nights at our weekly meetings at 6918 Broadway St in Galveston for dinner and fellowship at 5:00 p.m. and a meeting at 6:00 p.m.
---


Join us in a Tribute to Scott Gordon and to remember Dick Daugird on Saturday, March 26th, 2022
---