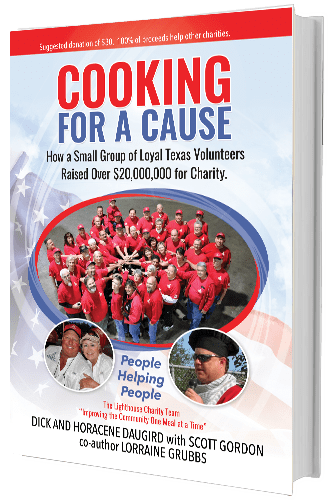 How a small group of Texas volunteers raised over $20,000,000 for charity. This is a story of a man's passion for cooking BBQ that led him and his wife into a life of service for others. "People helping people" is the motto of this band of warrior-spirited volunteers. Putting People First is the secret of their success. Follow in their footsteps and start your own "Cooking for a Cause" charity. It will change your life.
Written by Dick and Horacene Daugird with Scott Gorden, co-authored by Lorraine Grubbs
(Please note that the soft cover can only be shipped within the U.S.A.. If you live outside of U.S., you must order the e-book version.)
To view Lorraine's complete book selection – Click Here.