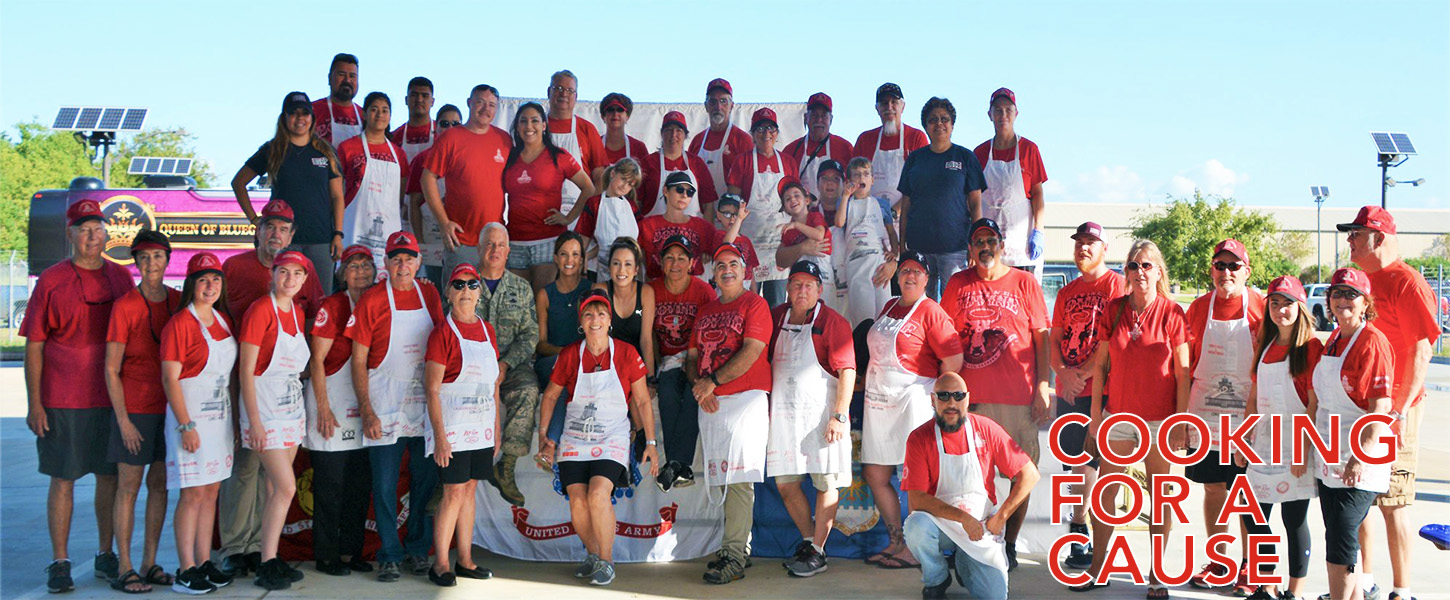 People Helping People –
Cooking for a Cause
The Lighthouse Charity Team was founded on a love of cooking and feeding others. Like many Texans our experience began in the backyard with the brick pit where we smoked brisket, ribs, turkey and more. Now, we cook for cause. In fact we cook for many causes. Lighthouse Charity Team provides mobile food preparation trailers, trucks and volunteer labor to charitable organizations as well as emergency response to natural and man-made disasters.
Our loyal volunteers and donors invest themselves in many projects from raising money for non profits to participating in hands on programs to assist low income families and the elderly. We always look for ways we can make a difference in the life of our neighbor
6th Annual Lawrence J. Del Papa Memorial
Golf Tournament
POSTPONED
We have made the decision to postpone the September 11th, Lawrence J. Del Papa Golf Tournament due to Lighthouse's involvement with Hurricane Laura relief.
We didn't make this decision lightly, as Lawrence Del Papa was such a big part of our history, but we know he would have wholeheartedly agreed with our decision to deploy all available resources toward what we do best "People Helping People – Cooking for a Cause".
We are not canceling the golf tournament, simply postponing. For our prepaid sponsors and teams along with raffle tickets purchased, we hope you'll trust us with your donation until we have a rescheduled date.
Thank you for understanding and a huge thanks to our selfless volunteers who will most likely cook over 50,000 meals to help communities affected by hurricane Laura.
Anyone that would like to donate towards the Hurricane Laura relief effort is asked to call or text Scott (713) 823-5989, or click here for more donation options.
---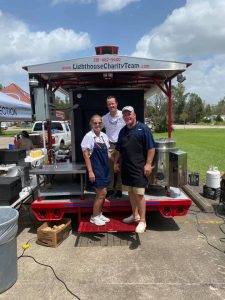 Thank you Lighthouse Charity Team and David and Margaret Bennett for heading East to Orange Texas to provide hot meals for those impacted by Hurricane Laura! And thank you to Orange's awesome State Rep. Dade Phelan for stopping by to help.
Find out more about Lighthouse Charity Team's work to assist those impacted by Hurricane Laura: https://www.facebook.com/lighthousecharityteam
---
---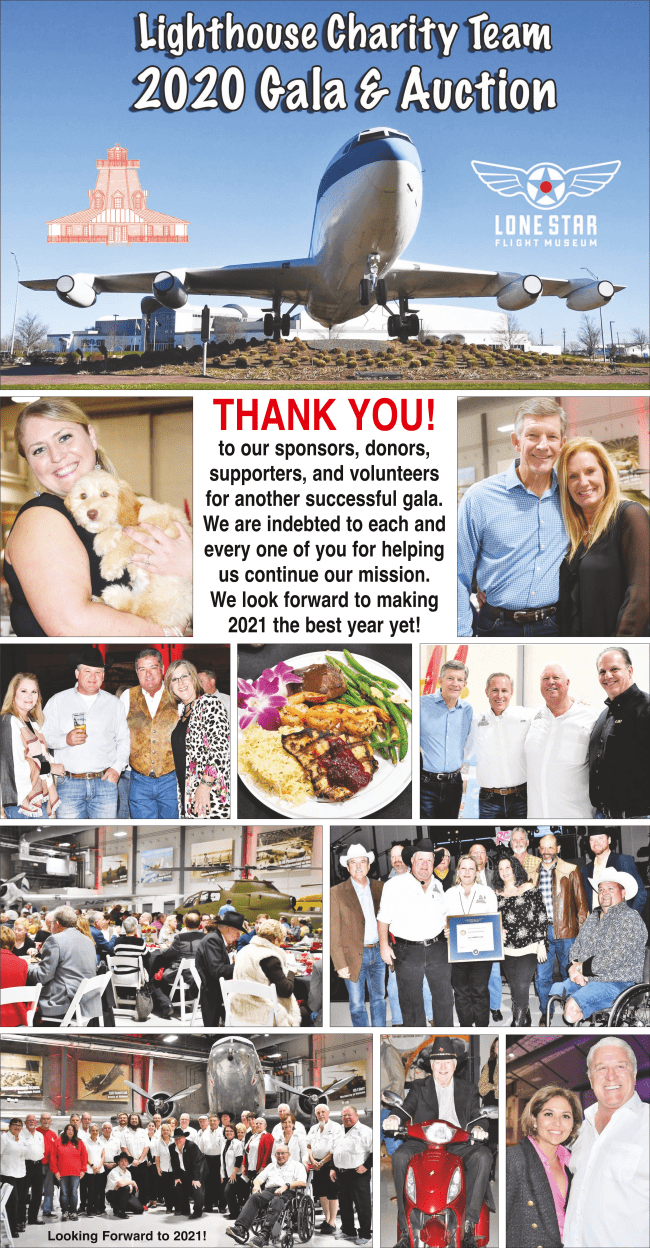 ---
UPDATE ON TEAM ACTIVITIES
To Everyone At Lighthouse Charity Team. The Advisory Board and Scott had a conference call to discuss team activities in the near future. Here is what was decided:
In observance of COVID-19 and in the interest of ensuring an abundance of caution, volunteer operations at the LOC are halted at least until April 1. The board will be reevaluating everything on a weekly basis and will keep you updated.
Ricky, Jose, Willie and Richard will continue working at the LOC and have been briefed on the safety aspects of all things COVID-19.
When there are no events we know some of you enjoy coming to the LOC to do chores and socialize, but this is a time to be extra cautious. Many of us are in the high-risk age group, and we don't want you exposed to COVID-19 unnecessarily. Staying home is your best defense!
Emergency disaster is what we do. People Helping People is what we do. Staying home is NOT what we do…but please; please adhere to our plea to stay home. We will continuously reevaluate this position until this is behind us.
It's time to put the oxygen mask on yourself…you will be no good to others if you are not healthy. Because our mission is "People Helping People", however, if you are in immediate need of anything we can help you with personally, please email or call:
Lorraine Grubbs: lorrainegrubbs@gmail.com, 281-813-0305
or
Deb Pease: dkpease15@gmail.com, 281-217-3981
We are here to help.
Everyone stay healthy and this too, shall pass.
Lighthouse Charity Team Advisory Board
Scott Gordon and Steve Comstock