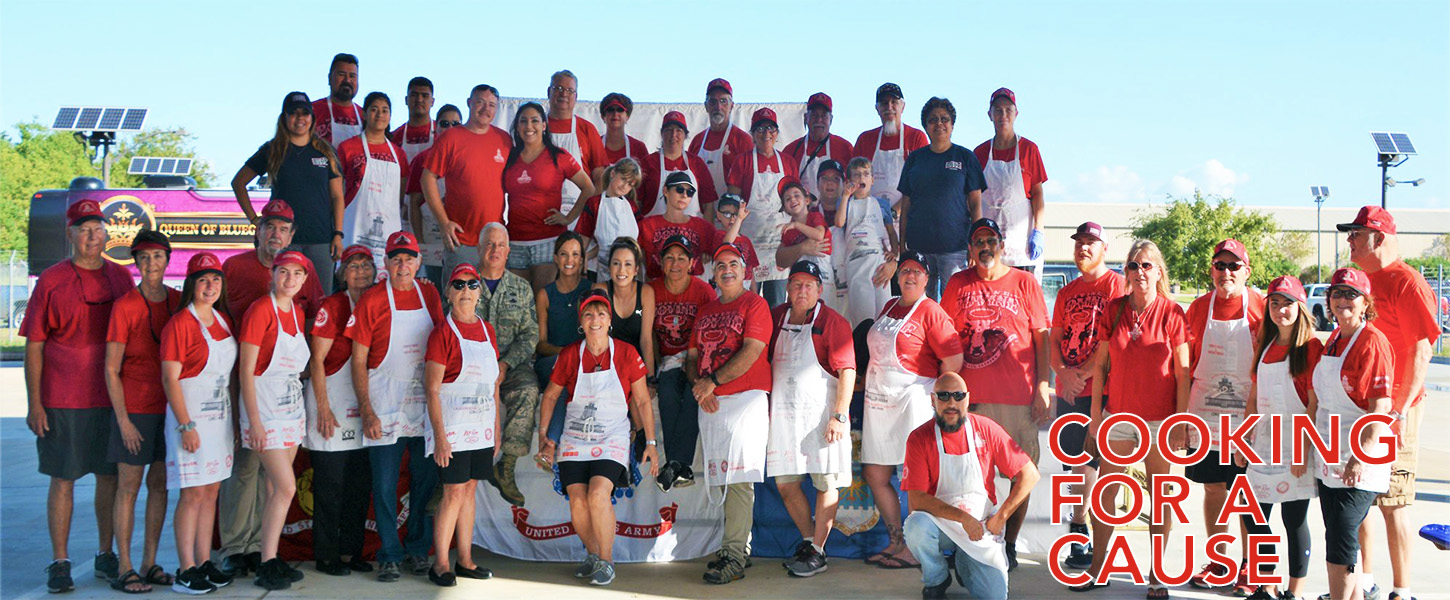 People Helping People –
Cooking for a Cause
The Lighthouse Charity Team was founded on a love of cooking and feeding others. Like many Texans our experience began in the backyard with the brick pit where we smoked brisket, ribs, turkey and more. Now, we cook for cause. In fact we cook for many causes. Lighthouse Charity Team provides mobile food preparation trailers, trucks and volunteer labor to charitable organizations as well as emergency response to natural and man-made disasters.
Our loyal volunteers and donors invest themselves in many projects from raising money for non profits to participating in hands on programs to assist low income families and the elderly. We always look for ways we can make a difference in the life of our neighbors.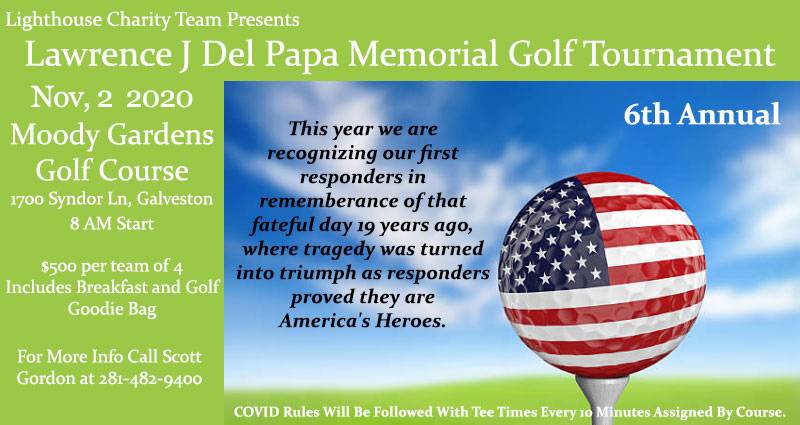 6th Annual Lawrence J. Del Papa Memorial
Golf Tournament
November 2nd, 2020 – 8am Start Time
Moody Gardens Golf Course
LCT is proud to host this golf tournament in honor of Lawrence J. Del Papa and the many great works he started in our communities. This year we are recognizing our First Responders in rememberance of that fateful day 19 years ago, where tragedy was turned into triumph as responders proved they are America's Heroes.
Click here to download / print the brochure with more information and team sign up form.
To make Golf Team payment or for more information contact Scott Gordon at 281-482-9400
We look forward to seeing you there!
---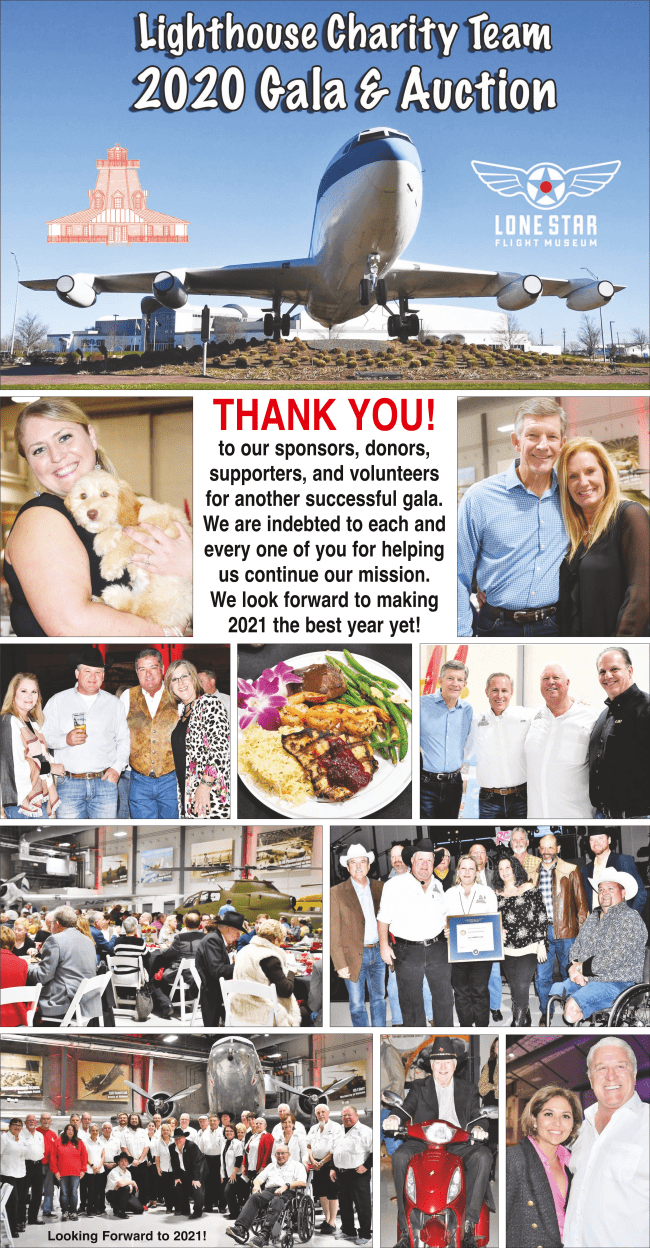 ---
UPDATE ON TEAM ACTIVITIES
To Everyone At Lighthouse Charity Team. The Advisory Board and Scott had a conference call to discuss team activities in the near future. Here is what was decided:
In observance of COVID-19 and in the interest of ensuring an abundance of caution, volunteer operations at the LOC are halted at least until April 1. The board will be reevaluating everything on a weekly basis and will keep you updated.
Ricky, Jose, Willie and Richard will continue working at the LOC and have been briefed on the safety aspects of all things COVID-19.
When there are no events we know some of you enjoy coming to the LOC to do chores and socialize, but this is a time to be extra cautious. Many of us are in the high-risk age group, and we don't want you exposed to COVID-19 unnecessarily. Staying home is your best defense!
Emergency disaster is what we do. People Helping People is what we do. Staying home is NOT what we do…but please; please adhere to our plea to stay home. We will continuously reevaluate this position until this is behind us.
It's time to put the oxygen mask on yourself…you will be no good to others if you are not healthy. Because our mission is "People Helping People", however, if you are in immediate need of anything we can help you with personally, please email or call:
Lorraine Grubbs: lorrainegrubbs@gmail.com, 281-813-0305
or
Deb Pease: dkpease15@gmail.com, 281-217-3981
We are here to help.
Everyone stay healthy and this too, shall pass.
Lighthouse Charity Team Advisory Board
Scott Gordon and Steve Comstock