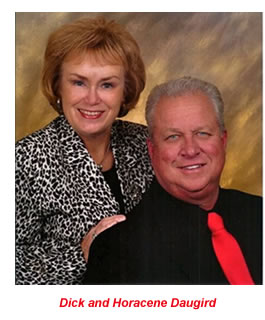 Over 28 years ago founders of the Lighthouse Charity Team Dick and Horacene Daugird turned their passion for barbecuing into a vision of helping the community by "cooking for a cause". Over the years they fed thousands of people and helped other non-profits with their fundraising events by providing food cooked and/or served on site with the custom trailers built by volunteers. The Daugird's personal commitment was instrumental in establishing and sustaining the organization and today the Texas Lighthouse Foundation dba Lighthouse Charity Team, is a recognized 501(C)3.
In 2018, Dick and Horacene passed the leadership of the organization to Scott Gordon, long time team member. As the President of the Lighthouse Charity Team, Scott is continuing the legacy established by Dick and Horacene as he continues the mission of "People Helping People".
The Lighthouse Charity Team's mission helps in various ways:
We help other non-profit organizations in their fundraising efforts by preparing and serving food at cost and providing our volunteers and equipment at no charge;
We help those less fortunate by cooking at fundraising events to raise funds for medical necessities;
We help the community and first responders during times of natural and man made disasters such as hurricanes, explosions, shootings, etc;
Our organization is comprised of a President, a Board of Advisors, a small operational team and more than 200 wonderful volunteers without whose help we could never do what we do.