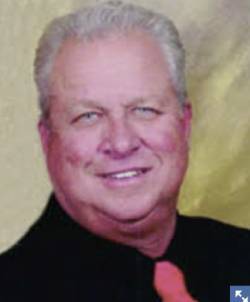 It is with sorrowful hearts that we mourn the passing of our founder, friend, mentor and Lighthouse Keeper, Dick Daugird.
After a battle with cancer, Dick passed away peacefully Monday morning at his home in Galveston with his wife and family by his side.
Dick was a giant of a man with a heart to match. Dick's commitment to community service shone brightly for decades throughout the Lighthouse Charity Team founded by him and his wife, Horacene. Dick's passion for helping others in the community at times was a personal financial strain, but he always said, "There's more to life than dollars and cents".
Dick always had a welcoming smile, firm handshake and a willing ear to listen. He never met a stranger as he believed that "a stranger is someone that is not yet a friend".
The family requests that donations be made in Dick's honor to the Lighthouse Charity Team.
To donate using your phone:

It is with the deepest respect and consideration for Dick's family that we ask that everyone avoid personal phone calls to them at this time. If you have any questions, please contact us at 281-482-9400.
---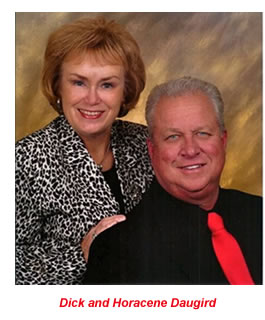 Over 28 years ago founders of the Lighthouse Charity Team Dick and Horacene Daugird turned their passion for barbecuing into a vision of helping the community by "cooking for a cause". Over the years they fed thousands of people and helped other non-profits with their fundraising events by providing food cooked and/or served on site with the custom trailers built by volunteers. The Daugird's personal commitment was instrumental in establishing and sustaining the organization and today the Texas Lighthouse Foundation dba Lighthouse Charity Team, is a recognized 501(C)3.
In 2018, Dick and Horacene passed the leadership of the organization to Scott Gordon, long time team member. As the President of the Lighthouse Charity Team, Scott continued the legacy established by Dick and Horacene as he continues the mission of "People Helping People".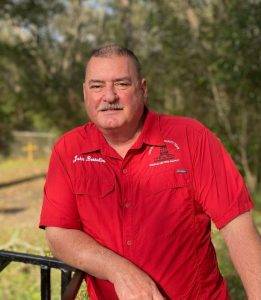 UPDATE
The Lighthouse Charity Team proudly announces John Bertolino as the new president of the Lighthouse Charity Team. John is a third generation Galvestonian, and currently holds a position as Sergeant in the Galveston County Sheriff's Office where he's been serving for 8 years. Before that he devoted 29 years of service to the Galveston Police Department. John has volunteered with the Lighthouse Charity Team since 2008 and has been front and center at many disasters working alongside the volunteers of Lighthouse Charity Team. Welcome Aboard John!
The Lighthouse Charity Team's mission helps in various ways:
We help other non-profit organizations in their fundraising efforts by preparing and serving food at cost and providing our volunteers and equipment at no charge;
We help those less fortunate by cooking at fundraising events to raise funds for medical necessities;
We help the community and first responders during times of natural and man made disasters such as hurricanes, explosions, shootings, etc;
Our organization is comprised of a President, a Board of Advisors, a small operational team and more than 200 wonderful volunteers without whose help we could never do what we do.